Six Steps to Paradise: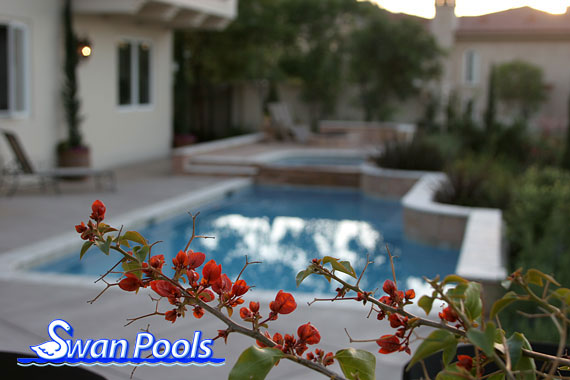 Step 1: Dream



At Swan, we believe in dreams. Your dreams.
Before you call us - or any pool design company - we encourage you to go outside, relax in your yard, and let your imagination roam free. Make notes for yourself, and discuss them with your family.

What kind of environment do you imagine?
A tropical forest, with grottos and waterfalls
Crisp, contemporary architecture
A Grecian bath, with marble archways
Your own, unique paradise


What do you see yourself doing?
Relaxing with your family?
Romantic evenings with your loved one?
Entertaining a crowd?
Swimming laps, for exercise?
Playing sports?


Once you're satisfied with your dreams, it's time to call 1-800-FOR-SWAN or fill out this simple estimate request. We'll work with you to make them a reality. And to show you possibilities you've never dreamed of.

>>Go to Step 2: Design.
>>Need more inspiration? Take a tour of our creations.
>>Back to the Beginning.

Home | Contact Us | Free Estimate
© 1954-2006 Swan Pools Group. All rights reserved.
Celebrating 50 Years of Quality Swimming Pool Construction